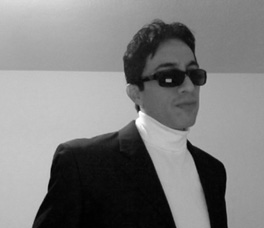 I came to Los Angeles in 1999 after graduating from the University of Texas majoring in Graphic Design.
My specialties include package design, product design, brand development, as well as many other types of marketing collateral in print and web.
With over 10 years experience working on a wide variety of consumer goods and industries, I have maintained a stellar reputation for quality and efficiency in client satisfaction, communication and problem resolution.
My Software skills include the latest versions of the Adobe Suite: Photoshop, Illustrator, Indesign, Acrobat
Product Design & 3D: AutoCAD, Strata 3D, Sketch Up
Web developing: DreamWeaver, Flash, Xhtml, CSS, Magento, Big Commerce
Office Software: Word, Excel, PowerPoint, Entourage
Please browse through my portfolio and let me know if I can put my skills and experience to use in creating your package, product, brand or anything else that your business needs to stand out from the competition.